Aritzia & Everyday Luxury


I was brought into Aritzia to help distill the brand work—consolidating the company's long history of success into digestible tools and communication. The result was coining the term Everyday Luxury—essentially a short and sweet articulation of the company 'how'. The journey to get to these two words was winding but once they landed the effect was instant. Today 'Everyday Luxury' is used to as a benchmark guiding all brand output.

︎ Role
Brand Director
What were some of the considerations going into this work?
I think, it is always interesting, to try to bring brand work into an established company—especially one that grew so much before the true digital retail revolution. So many of the successful strategies in the brand were developed before the age of having to explain yourself in under 4 seconds. With the digital space you have to be so much faster….so much clearer. It's a different playbook.

There's also a sense that brand work is going to change everything. With established companies the brand work should feel obvious when you are done—like it has always been there. You aren't reinventing anything, the job is to articulate what a successful organization has been doing intuitively for years.
What else stood out to you?
Aritzia is a parent brand that houses a variety of sub-brands which is always a challenge in this work. It starts to create a bit of a strategic tangle - brands within brands within brands. And from a marketing perspective you're always trying to figure out what has the priority focus with the limited attention span people reserve for you.
How did the business model affect the approach?
Well I definitely had a LOT of bubble charts littering my desk trying to work out the perfect structure which, I now believe, truly doesn't exist. I think it got easier when we turned our focus singularly to Aritzia—speaking to people in all areas of the business to get a variety of perspectives.
Where did that lead you?
Back to the beginning. Aritzia was started in the early 80's specifically to bring better things to a very small Canadian market. It was founded on this idea that women deserved better. In the time since, Canada's exposure has shifted, the internet happened….we aren't really struggling to find things anymore. But the idea that we all deserve better still remains. It's still at the heart of everything Aritzia does.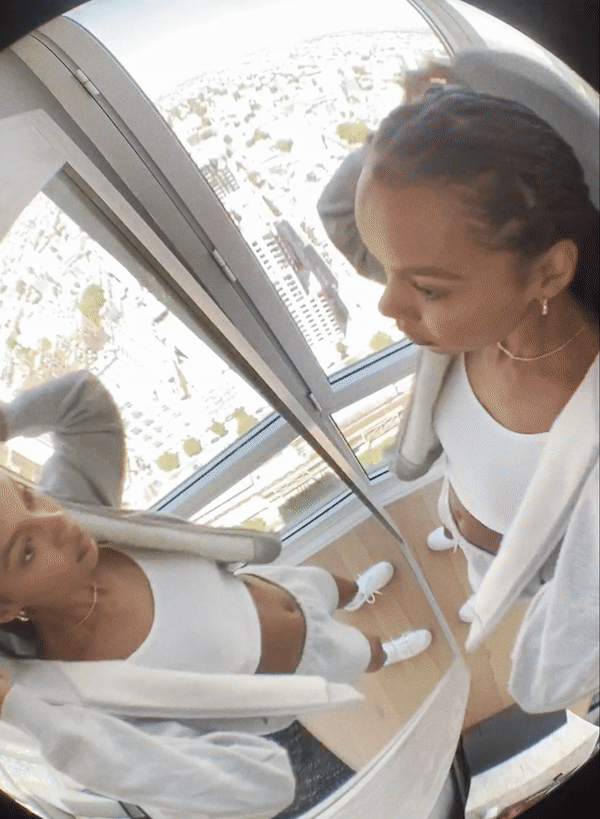 Tell us about Everyday Luxury...
Everyday Luxury really comes from that heart—the idea that we all deserve to feel our best, every single day. For me it defines what you can expect from the brand as well as acts as a guide for future development. It is a clean summarization of the company 'How'. Best of all once we landed it, it was immediately embraced by all teams—as though it had always been there.